Financial Solutions Made Easy
Providing funding, financial services & financial resources to one Seeker at a time
As Seen In:
How it works
1

Choose the funding you need

We offer a variety of ways to secure funding for you. From revolving lines of credit to the Covid Government Funds. We've got you covered.

2

Apply in seconds

We've made applying for funding as easy as possible. Apply through our website today and get a result in minutes. It's really is that simple.

3

Get a dedicated agent

Once you've been approved for funding you'll receive a dedicated agent. They will assist you and help you get your funds as fast as possible.
Over $400 Million Funded For Small Business Owners Since 2015
Free To Apply
No Collateral Required
Apply In Under 2 Minutes
Start Up Businesses Funded
No Financials Or Tax Returns
Flexible Payment Options
Reviews
Customer satisfaction is everything to us, just take a look at our reviews
Big businesses have a lot of options with banks. Small business owners starting out really dont have many options. I am very happy
Alizabeth Jones
I am glad I choose Seek Capital. Sussete is a very professional Account Manager! What I loved the most about Seek Business Capital, also the reason I chose them, is because they are very transparent.
Hari Kumar
The best I can explain Seek Capital is that they took my personal business goal and my vision and made me feel like it was important to them as well.
Layland
Personal Loans
Borrow up to $50,000. Search the best loans with no Impact to your credit score. We've already helped 1000's get the funding they need!
Compare Loans »
Credit Repair
We can match you to one of America's most respected credit repair companies. Our partners have been successfully resolving credit issues for 20+ years.
Coming Soon
Awards
We don't like to brag, but here's what others have to say about Seek Capital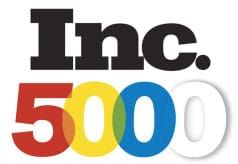 Seek Capital Ranks No. 171 on the inaugural 2020 Inc. 5000 Series: California
February 19, 2020
Seek Business Capital Voted as one of Best Companies for Diversity 2018
February 17, 2020
Seek Business Capital Voted as one of Best Companies for Diversity 2018
December 11, 2020
Knowledge Is Power
Gain Knowledge, stay informed, and learn tips for managing your money directly from our financial experts.
September 27, 2021
11 Entrepreneurs Share Biggest Mistake & What They Learned
September 28, 2021
3 Mistakes That Can Sink Your House Flipping Business
September 28, 2021
20 Affordable Franchises: Start Your Own Business
We've partnered with the best